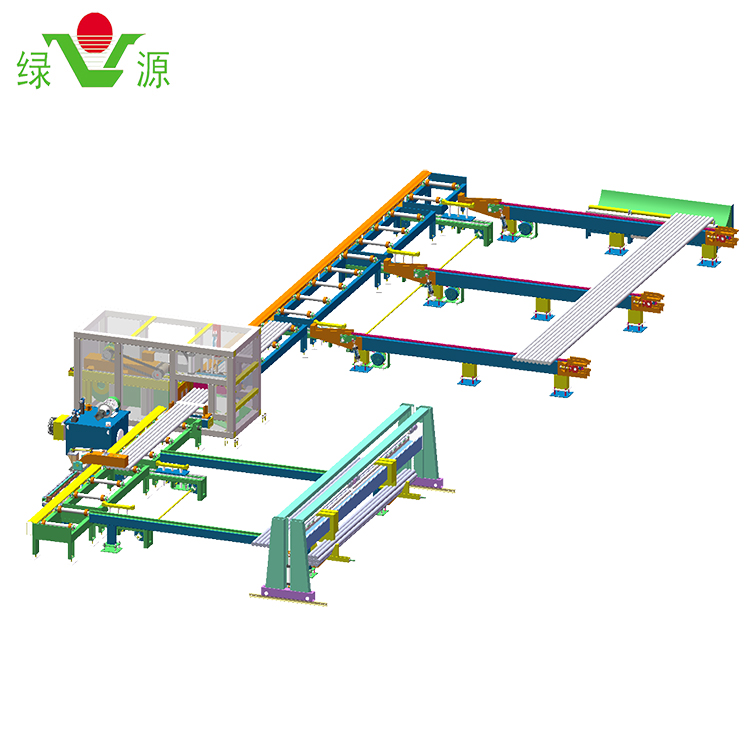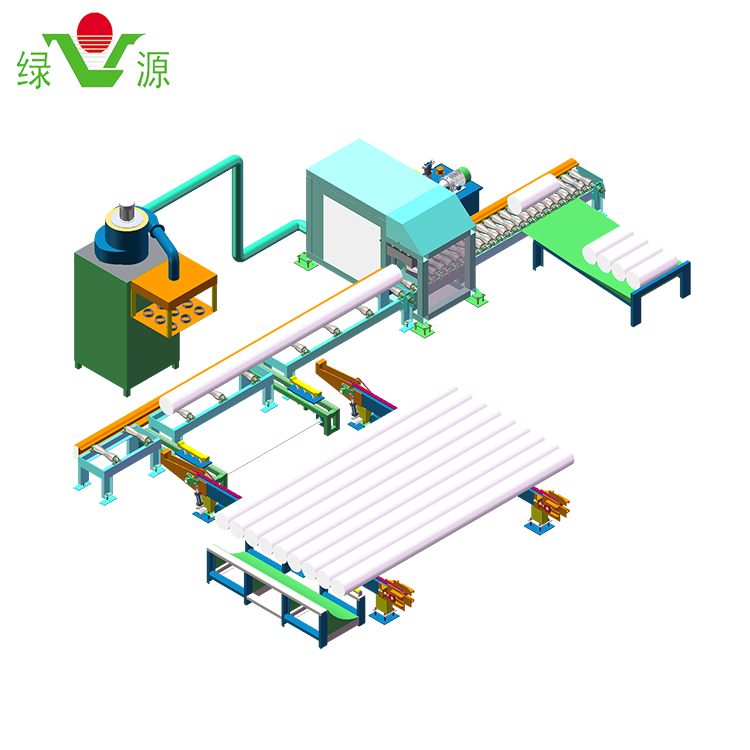 Utilize Crane to lift Billet from Casting well to Buffering and
Aligning Table for Aligning, Slowly move to 20 tons loading machine , loading machine lift multi piece of billet up to Feeling Conveyor Roller, Feeding Conveyor transfer Billet to Main machine compress and cut off stub bar ,Discharging Conveyor transfer Billet after cut off stub bar, to Sizing Machine, after sizing be completed go to compress and cut off the end parts, stub bar and end parts fall into collector automatically, Aluminum Debris be collected automatically by collector and compress into blocks. Finished billet automatically transfer to storage rack from unloading machine, Stacking semi-automatically, Hand press-packing and conveying by crane. PLC will control the whole line, Human-computer interface digital input, euipped with Failure warning, Auto Chain Protection Function.

Billet convey track width:700mm。
Cutting quantity:∅120mm 5pcs by one cut,90mm 7pcs by one cut, 150mm 4pcs by one cut,280mm 2 pcs by one cut.
Cutting Capacity: 40Tons to 50Tons per hour.