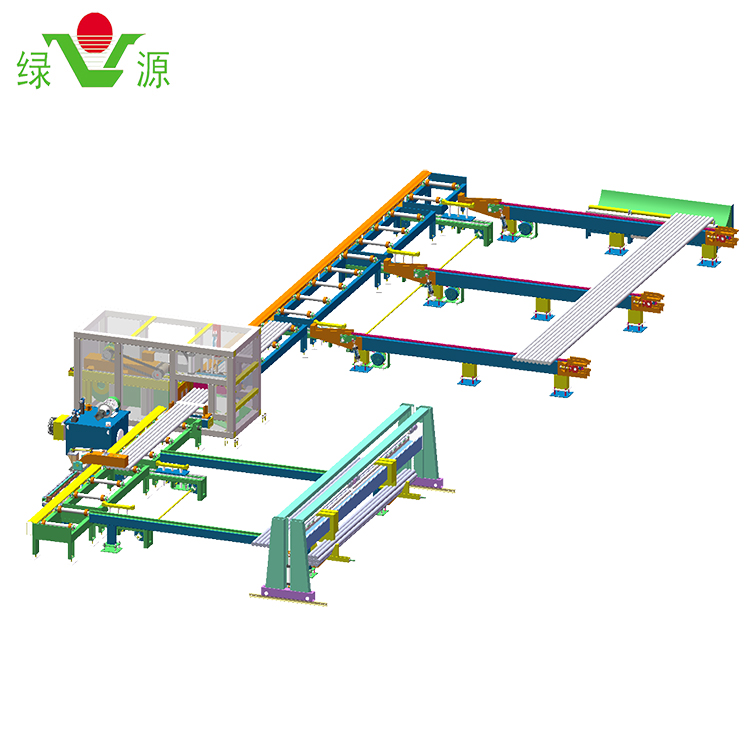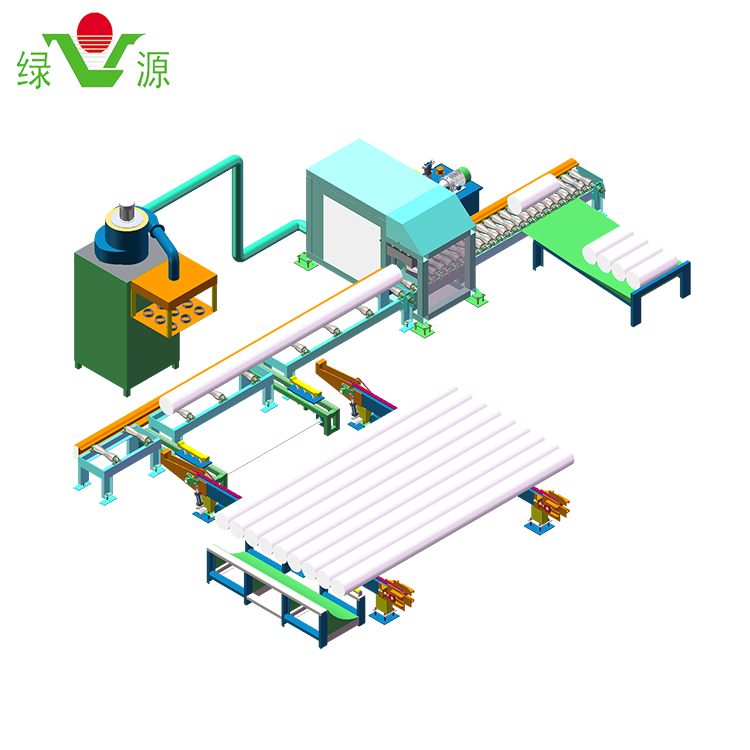 Brief description of use:
Use a forklift to put the aluminum rods on the conveyor chain of the aluminum rod device, the loader lifts and moves multiple aluminum rods to the roller of the feeding conveyor,
and the feeding conveyor sends the aluminum rods to the gang saw host to compress and cut. The material head, the cut material head will automatically fall to the material head
and material end collection frame, the length and short rod cutting size are digitally input, and the long and short rod sawing are cyclically fed and pressed by the manipulator to
clamp the aluminum rod. The length of the material is counted by the encoder Controlled, aluminum shavings are automatically collected and pressed, the sawn long and short rods
are moved from the unloader to the discharging storage table, and the aluminum rods are framed by the manipulator or stacker. The entire production line is controlled by PLC and
the man-machine interface is digitally input. , Automatic chain protection.
Equipment composition: The long and short rod gang saw production line consists of a five-meter conveyor chain frame, a rod counting function, a multi-rod unloader,
a feeding conveyor frame, a short rod clamping and conveying device, a long rod stacking device, automatic weighing, and laser coding , Short bar gang saw host, aluminum
chip collection briquette, discharge storage ingot rack, material head collection frame, hydraulic system, electrical control system, etc.