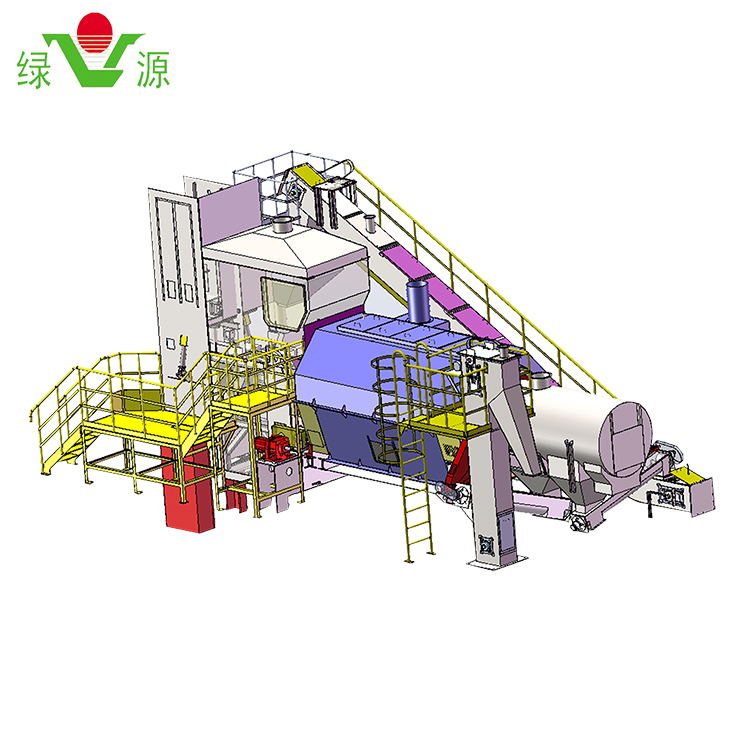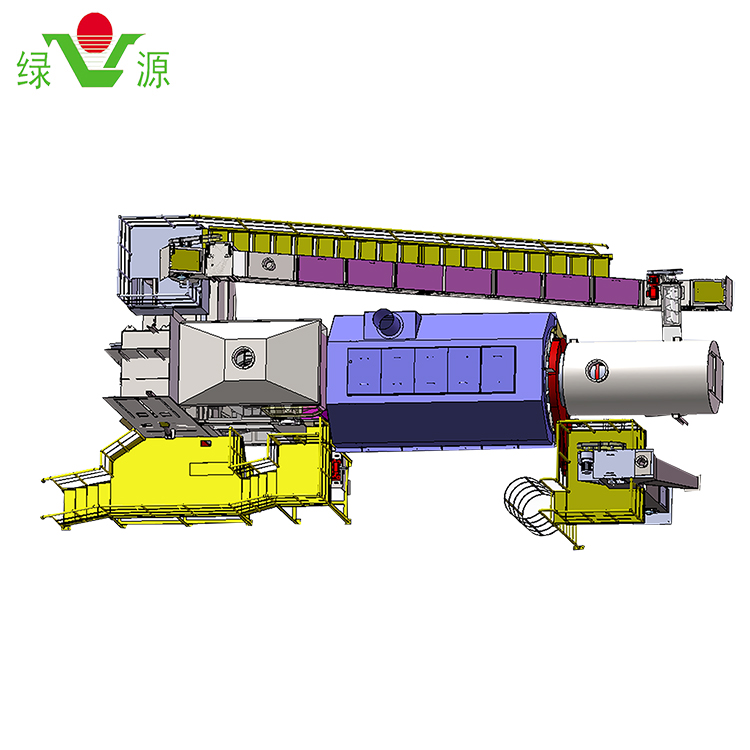 Environmentally friendly automatic aluminum ash treatment equipment.
Brief description of use:
Pull out the hot aluminum slag from the smelting furnace into the hot slag pot, send it to the ash frying machine with a forklift, start the equipment, and process it by rotating the inner and
outer blades. Separate metallic aluminum with different specific gravity from hot aluminum ash. After the separation, the hot aluminum ash is automatically poured into the cooling cylinder
and cooled to room temperature through the transfer and turning device. The cold ash is sieved and divided into fine particles below 2mm (directly bagged) and medium particles of 2mm-10mm.
Spiral conveying + scraper conveying + vibration conveying and other methods adjust the temperature of the next pot, which more effectively improves the recovery of useful aluminum, and the
coarse particles are returned to the furnace for treatment again.
Features:
1. Efficient environmental protection equipment: a large amount of exhaust gas and smoke are generated during work, which can all be discharged to the dust removal equipment through
the dust suction port.
2. Reasonable space layout: compact structure, saving equipment area in the melting and casting workshop, and no need to build a foundation.
3. Reliable and convenient recovery processing: high degree of automation, recovery rate of 85±5%, processing time 5-10 minutes per pot, reducing the intensity of forklift operations.
4. Practical vulnerable parts: the pot and stirring blades used in the equipment are casted with reliable heat-resistant and wear-resistant cast iron, which greatly increases their service life.